A project created by Expanse 3 years ago
For 3 years we have been betting on the Spanish-speaking market and by including Omar Alvarez in the team, he has made this job much easier. Omar has been in charge of the presentations and dissemination of Expanse in the Spanish-speaking market, giving workshops, talks, conferences, and visiting companies.
The Spanish-speaking market and mainly in South America is growing a lot and Expanse is present, the work of the team has brought very good things to Expanse we have managed to have a close relationship with Promineros, the largest mining community in Latin America, work with a club of tennis in Spain, launch several tokens of the Spanish-speaking community such as Candy ( Sugar ), Xatruchcoin (XTC), Promineros (PRO), Svit, etc.
3 years ago and as part of our community of ambassadors we launched Blockchain Guatemala, a closed group on Facebook that had gone unnoticed but today is gaining strength, thanks to the support of Expanse we have built a stronger community and a super important stone for the formation of DeCentralAmerica , DeCentralAmerica is the Central American Blockchain Federation made up of Guatemala, Honduras, El Salvador, and Costa Rica, this adds many more people to the community and soon we will have meetings with Panama and Belize to continue growing.
All these countries and their respective communities have already launched their tokens or are about to launch them, we can already find XTC from Honduras, T502 from Guatemala, and very soon El Salvador and Costa Rica will launch theirs, these projects are focused on education in the region and trading, XTC is already being used as a means of payment and has exceeded $ 5K of liquidity on Eggs. cool in less than 2 months.
WHAT IS BLOCKCHAIN GUATEMALA?
Blockchain Guatemala seeks to help understand and implement Blockchain technology in organizations that want their processes to comply with the following characteristics: Creation of trust between entities where it does not exist or has not been earned, that need interaction with information oracles between entities without a request of information, inalterability of information that avoids fraud and unauthorized access, efficiency in transactional processes eliminating intermediaries and replacing manual processes, traceability, control and ownership of information through smart contracts, tokenization of assets which leads to better management of digital data and innovation.
Help implement traceability, control, and automation which generates efficiency, speed, and confidence in the processes of an organization through Blockchain technology.
" We help organizations to have control, traceability, and automation of their key processes to make them more efficient, fast, and reliable. "Cesar Tanchez Co-Founder
Blockchain Guatemala managed to form a local team for the work that was coming forward and Omar focused on bringing the most important people in the current Blockchain scene in the region, who were focused on companies and this is the Blockchain Guatemala team ( founding partners of DeCentralAmerica):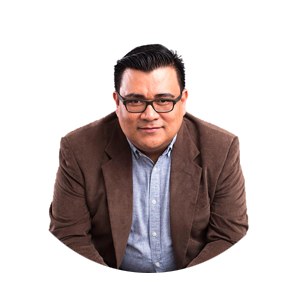 OMAR ALVAREZ – FOUNDING PARTNER
Specialist in Gamification and development of Web Software and Apps, he has been working since 2018 as part of the Expanse team and a member of its board of directors.
He is the founder of Gameboard.tech and Mentor in the Multiverse Network, he also works as a consultant at Fundes for Latin America.
His field is mainly in the technological area, he has attended conferences on the topic of Blockchain and Cryptocurrencies in different countries, he lives from Cryptos for 4 years so he knows in depth the process of change in Guatemala.
He has given several lectures on the basic principles of Blockchain and is passionate about its implementation.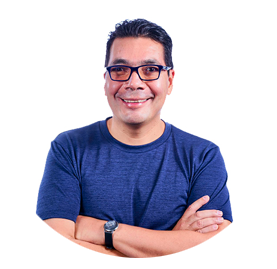 CESAR TANCHEZ – CO-FOUNDER
Marketer by profession and passion
Certified Master in Personal Finance by Crown Financial & Financial Culture
Founder and commercial director of Central de Negocios Corredores de Seguros with more than 21 years of being in the market
Founder, director, and announcer of the radio program and podcast Trascendencia Financiera that is transmitted, uninterruptedly from 2009 to date on 98.1 FM (Guatemala)
Author of the book Faster and further in your finances
Appointed as Transformation Ambassador of the John Maxwell-Guatemala Prospera Foundation
Co-Author of the book: 10 Reasons to Invest in Cryptocurrencies and 5 Reasons Not to Do It
Passionate about providing knowledge and tools that help people make smart financial decisions.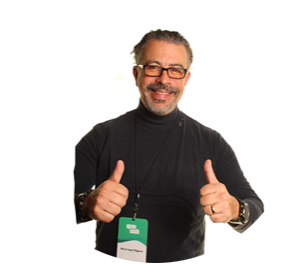 MARIO LÓPEZ – CO-FOUNDER
Industrial Engineer with a passion for communication and marketing
Masters in industrial administration and public management and leadership
Certificate in Disruptive Innovation, Management of effective Boards of Directors, and streamlining of processes from recognized universities such as Harvard Business School, Kellogg, and MIT.
In his professional career of more than 20 years, he has developed in the areas of human resources, marketing, sales, and strategy.
Founder-director of By Botanik, a Guatemalan company of vertical ecosystems, green roofs, and sustainable landscaping.
Founder-director of Nugenesis Plastic Surgery. Leading cosmetic and reconstructive surgery clinic in Guatemala.
Founder of the business support agency and host of the podcast, Gerente de Los Sueños. Certified as a Business Coach by Business Made Simple University
Co-author of the book: 10 reasons to invest in cryptocurrencies and 5 reasons not to do it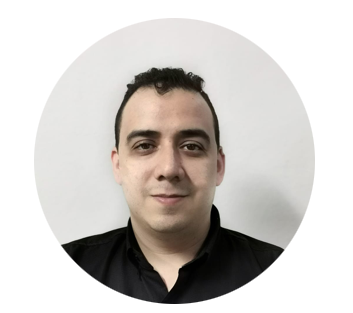 DIEGO VILLEDA – CO-FOUNDER
Degree in Business Engineering from the Francisco Marroquin University
Master in Logistics from ESI School of Management and Franklin University
Regional Manager of Motoshop VRC for Nicaragua and Costa Rica from 2016 to 2018, he is currently General Manager of Motoshop VRC for Central America as well as Manager of the Franchise Program for Guatemala.
President of the Association of Motorcycle Importers in 2015 and is a member of the Board of Directors of the Association of Motorcycle Importers in Guatemala from 2014 to the present year. As well as a Member of the Board of Directors of the Guatemalan Franchise Association from 2014 to the present year.
We warmly welcome our ambassadors in Guatemala and Central America, this team meets every week to follow up on community activities and projects, attending to business projects, real estate, etc. Also, with a podcast called Financial Transfer every 15 days and frequent exhibitions, bringing blockchain solutions and Expanse to more people.