This week I (Omar) had the opportunity to travel to a re-located area of the armed conflict in Guatemala, my job was to be a translator for the US doctors who provide services in the community.
From the city, it was a 10-hour bus trip followed by crossing the lake to stay at the shore of Lake Izabal then be ready for a week of challenges.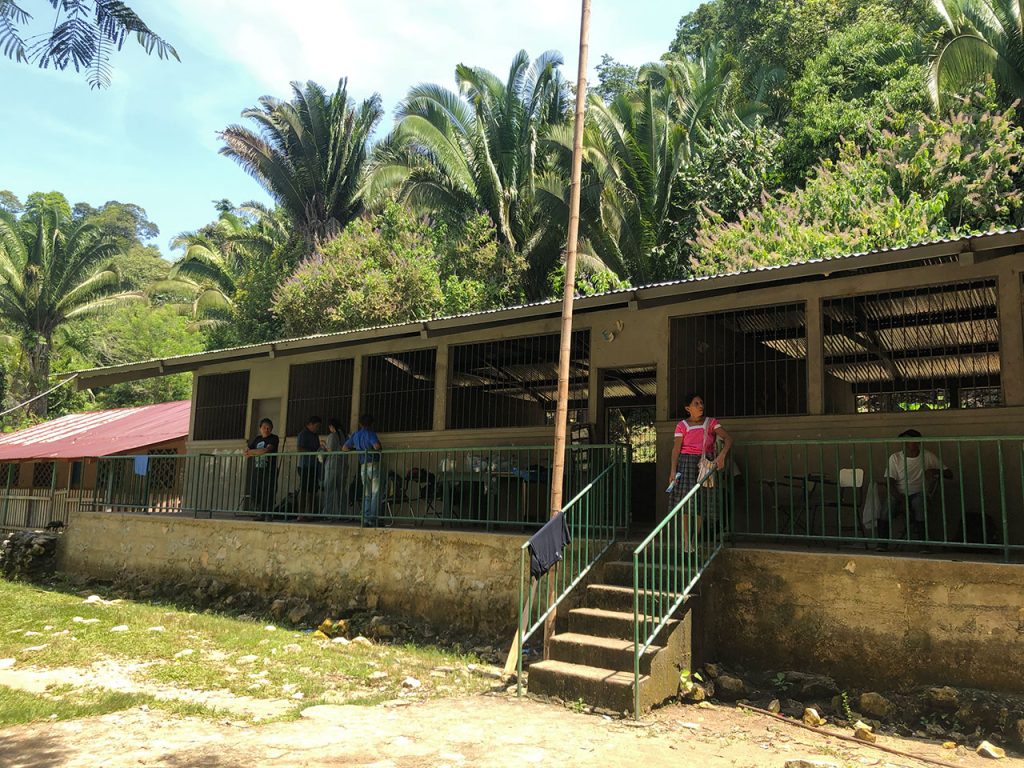 Currently this region in the country is in a State of Siege which means that there are no guarantees for those who visit, there can be no groups of more than 5 people and there is a danger of being captured without excuse by the police.
Despite this, I decided to serve my community with the support of Expanse, approximately 550 people were served in 5 different villages.
Every day for five days we travel to remote communities and give medical assistance. Children and women are mainly cared for; husbands are working all day.
The team consisted of five translators, five doctors, an emergency doctor, and a pharmacy with medicines for preventive care. Dr. Alan Barber, the forerunner of this organization, took charge of visits to homes of people who could not come to us due to the state of their health.
We went through five different communities, sometimes by water, sometimes by pickup and sometimes by walking great distances. In numbers:
We were a team of 12 people, each donating their time, doctors who came from the United States, local interpreters (Kekchi – Spanish, Spanish – English) and others helping.
All travel and transportation expenses are paid by True North Missions.
I traveled 680 km by bus and walked a total of 44 km in a week.
We attended to approximately 500 children and adults in 5 days, from 9:00 am to 2:00 pm.
The clinic and pharmacy were set up at the community school.
The main problems were skin (mange and fungus), dehydration, dental problems and parasites.
There are no dental or extremely serious services, so these patients are referred to the health center. They usually do not go.
Each person was given a dewormer, toothbrush and vitamins for 30 days to the children; besides the treatment of the problem they had.
This mission is carried out two or three times a year in the most remote communities. All others have access to the health center.
It was an amazing trip, healing the soul of a lot of people but mostly mine. Thanks Expanse for your support.

Omar Alvarez
Creative Director