EXPANSE CASH (EXC)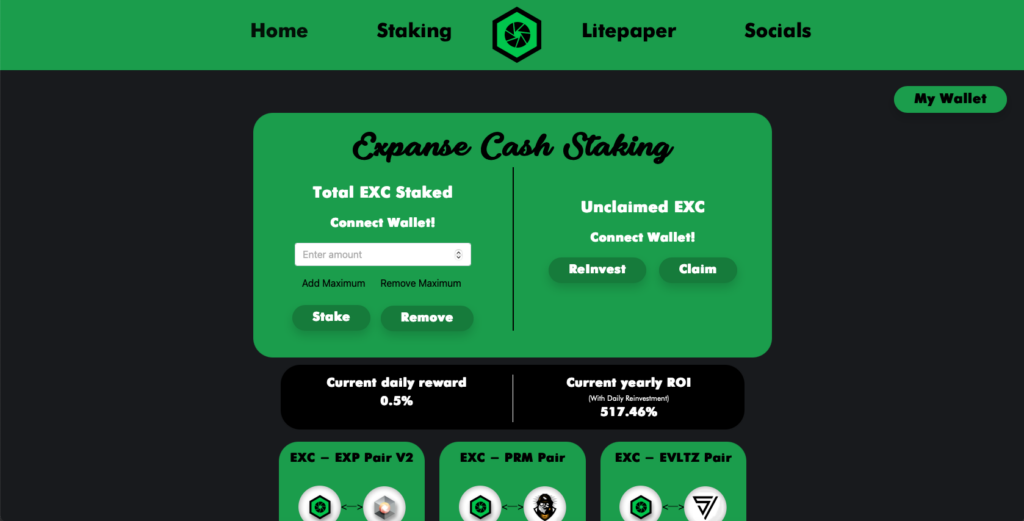 Bringing you the future of Decentralized Finance, on the best platform in existence. Enter, Expanse cash. The one and only fixed return staking token on the Expanse Network.
The new kid on the the block: Expanse Cash is the first full scale DeFi Platform ever to be created on the Expanse network. We strive to bring innovation to where anyone can access it. Expanse Cash is offering daily staking rates of 0.5% on EXC only staking, 0.7% on EXC-EXP pair, as well as 0.6% on any other pairs. Our decentralized application at exc.farm is built to be used by anyone, even if they aren't familiar with the DeFi Space. A huge repository of guides is in the works and is set to release in just a few days in order to help newcomers join the platform. For more information and the EXC Litepaper go to exc.finance!
Its growth has been impressive, now having a liquidity of $ 13,384.00 and a price of $ 0.45 with 84M tokens one of the projects to watch, the have their own farm on exc.farm and a lot of pairs, amazing project.
TOKEN CONTRACT: 0x71c6a1ae78259f9e74cd4faa3f96cfd06d9e1616
XTC XATRUCHCOIN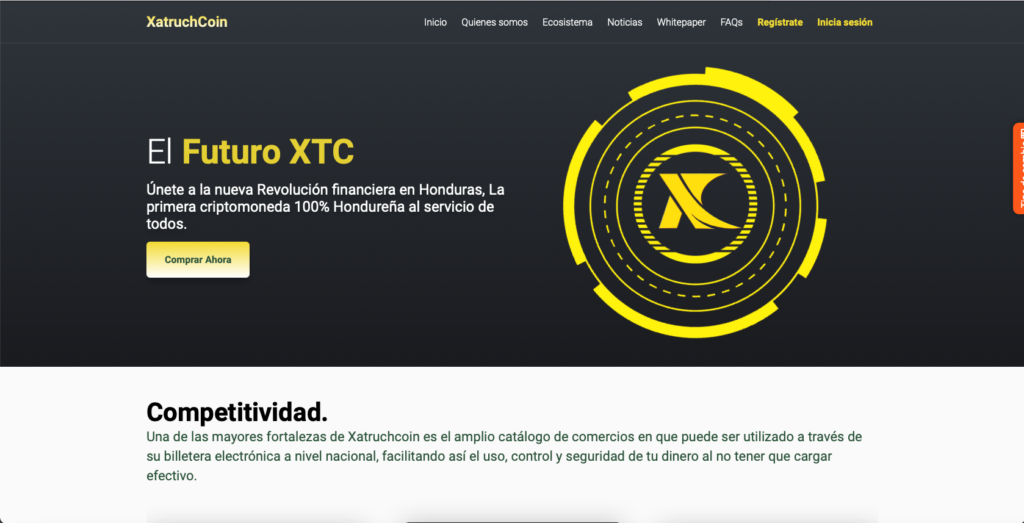 XatruchCoin is the first decentralized currency in Honduras, it can be defined as a digital currency, as well as a payment system. Its greatest importance lies in being a store of value based on blockchain technology, an invulnerable and decentralized network that guarantees its stability, and in turn allows secure, immediate and global transactions. XatruchCoin is designed and developed through state-of-the-art technology in order to make the generation of micropayments, transactions quickly and at a very low cost, accessible to the storage and development and implementation of decentralized applications.
The Honduras Team has accomplish a true use of their token as a payment gateway on the community, now having a liquidity of $ 5,477.00 and a price of $ 4.89 for 21M tokens. Excellent price on a project that is growing fast.
TOKEN CONTRACT: 0xecaea0babbb715357d68337ce2e8a7a2aa53034f
CANDY (SUGAR)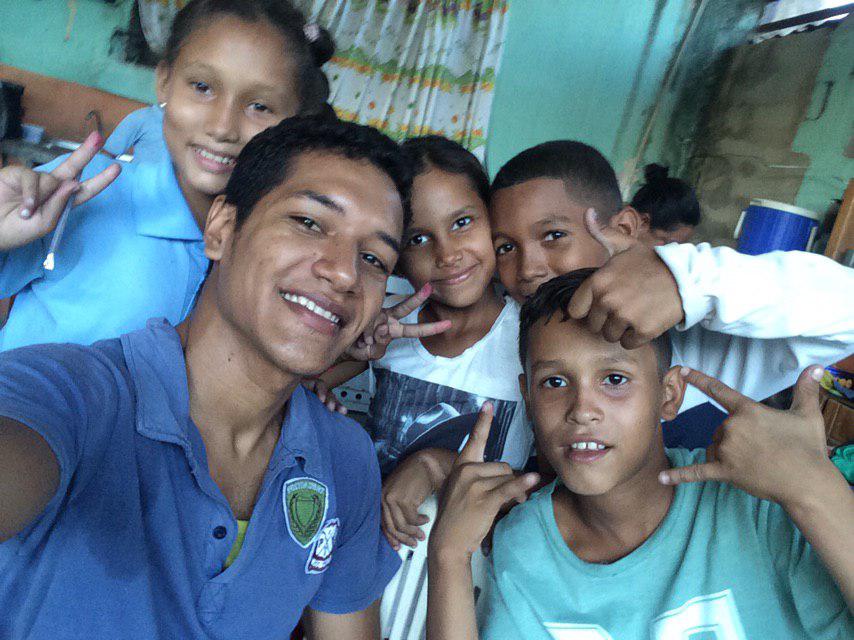 Candy (SUGAR) is a token created on the Expanse blockchain that comes to make the world fantastic with the diversity of exchange solutions.
Currently, they have created a kind of bridge where you can exchange your SUGAR for USDT on Binance and vice versa. So if you farm on EggSwap you will be able to exchange your EGG to SUGAR and then exchange to USDT on Binance.
In the same way if you stake in Expanse Cash, EXC to SUGAR and then to USDT. In consequence of this fact, you can also exchange any token from the Expanse blockchain, for example: PRM, STK, SVIT, among others, to SUGAR and then to USDT.
The minimum exchange amount is from 500 SUGAR. In the future hopefully the EggSwap or Expanse Cash team will take us into consideration to be listed on both DeFi projects!
One of the most promising projects with just a few weeks to start with the process and an Epic Meaning to help Venezuela with their token. With a total liquidity of $ 523 and a price of $0.01 per token with only 1M total, Sugar (Candy) seems like a project that can grow good.
Please take into account that participating in a project or acquiring your token is your responsibility, we give the updates of the projects but making the decision is yours. Do your homework!
TOKEN CONTRACT: 0x138d27629fb6076f72407a868e0b8f9c6215492d