This article comes to us from Omar Alvarez, Gameboard Founder/CEO and Expanse Creative Director
The Gameboard team has been looking for new solutions that provide gamified experiences and are integrated into the blockchain. About 6 months ago, Andrés García, Gameboard CFO, traveled to Chicago for business and had the opportunity to meet with a very large property management company in the United States.
This company had a great challenge: "We need to give better service to our tenants and prevent the problems of the team in the building." With the problem clearly outlined, Andres returned to Guatemala to discuss a working solution.
Our team analyzed the problem and came to the conclusion that we should improve the communication between tenants and administrators; but also, seek to motivate the tenants to work better together to improve their work space.

To accomplish this, we started the design of a game that involves the tenant in improving their environment using a collaborative tool that accomplishes the following:

The users receive notifications from the administrator to the tenants,
Tenants can easily reserve the use of common areas,
Generation of maintenance fee account statements, as well as a ticket system allow the tenant to report everything that happens around him and on his property.

BetterCondos
With the desire that tenants work together to improve their place to live, we created BetterCondos, a gamified platform for the management of collaborative condominium organizations. Each action in the collaborative work platform gives points to users that they can exchange for prizes and also reap the rewards of enjoying a better place to live.

"BetterCondos is a gamified application that facilitates communication between residents, administrators and managers, where they earn points and rewards for specific actions, make communication fun and keep everyone informed about their community."

BetterCondos has random events that allow you to earn extra points for filling out a survey, which also creates the possibility of doing geolocated market studies. The tool also gamifies the process of administrators, so that the management companies measure and reward their best administrators.

BetterCondos is mainly focused on the US market for now. This platform integrates Gamification and Blockchain generation of points and exchanges, registration of users (creating a wallet for each), and signing contracts — all of these actions will be registered on the blockchain thanks to Expanse.

If we focus on the Florida market, which will be our first playground, we have a total of 7.3 million properties of which 2.2 million are apartments and the rest are houses. We hope to capture 2 percent of that market to achieve 200,000 rents fixed monthly. Our alpha version development is scheduled to end in July and we will use our GXP token for the management of points and prizes.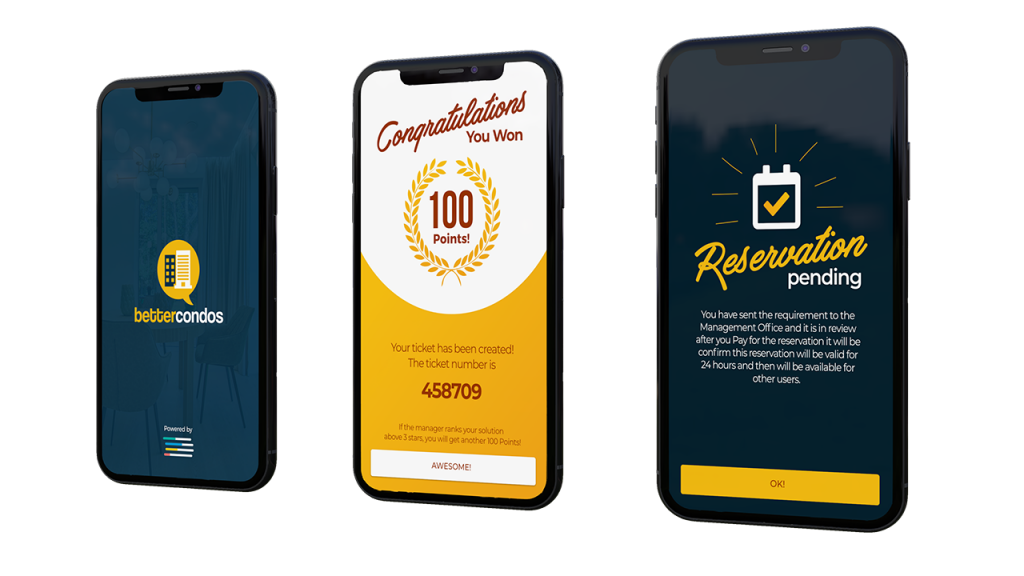 Why should you use BetterCondos?
It's an easy and fun way to manage all your properties in one place, and the best way to put your community experiences online.
It's an accessible application, a simple way to register, share and create tickets.
You can select private or public tasks and assign them to an administrator or manager, reserve private spaces, review your monthly payments and inform your community what experiences you share with respect to the places you live and use. Everything happens in an interactive and playful way, and you can receive points and rewards for different actions on the platform. This allows you to unlock new levels and obtain special features.
You will obtain efficiency measurements, with respect to all the different types of users in the application, being able to track all your actions with respect to your services, making sure that all players are satisfied. This allows you to save money, work on preventive maintenance and not forced to take corrective action regarding your properties.
You will see tenants and administrative staff happier and more informed about their properties and community.


The Gameboard team is excited about our recent progress and thrilled to be an EXPGrant recipient.