---
There have been a few changes to our roadmap since last published. Note that, while we are hesitant to commit to exact release dates, (that rarely works), we have provided the projects in order of anticipated release timeframe.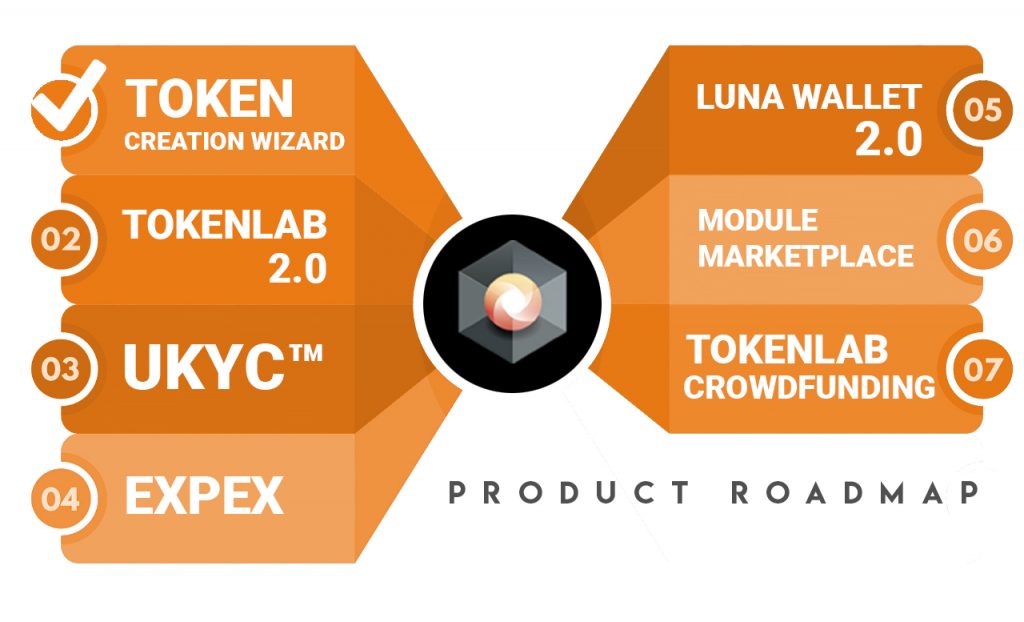 Token Creation Wizard (Launched): Using smart contract technology, create utility tokens for your project. Let the wizard lead you through creating, naming and setting parameters for your token. Launch your token on the Expanse blockchain.
Tokenlab 2.0: Token Manager and coupon functionality
UKYC™: Use the Universal Know Your Customer (UKYC™) Identity Verification module for user identity verification wherever it is required.
EXPEX: Our new decentralized exchange, EXPEX, launches inside the Luna Wallet, allowing peer-to-peer trading services.
Luna Wallet, 2.0: The next generation of the Expanse Luna Wallet with rich new features.
Module Marketplace: Find useful utilities (dApps) to help you manage and market your token-based business.
Tokenlab Crowdfunding: The Tokenlab crowdfunding platform provides a variety of solutions for crowdfunding. License our software to run on your own servers or use the self-service portal available from our website.