Luna Wallet:
A new version of Luna Wallet is in now in beta-testing. Along with fixes for bugs identified through testing and feedback, the new version of the wallet has Tokenlab integration. Beta-testers can see and download the new files from the Luna Wallet Beta-Testing Discord channel.
UKYC
We continue to make progress on the alpha version of Universal Know Your Customer (UKYC). Although we've made some new decisions about the programming language that has resulted in some delays, we still project its release 1st quarter.
Tokenlab
We have expanded the scope of Tokenlab 2.0 features. The result is a delay in the new version hand-off to beta-testers. Among the new features are:
Additional templates/protocols – ETH is added.
Deployment options now include Ethereum.
Ability to use a coupon code for payment, defining a percentage discount amount per token distribution.
New token management tools through the Admin Panel that allow you to manage distribution of your tokens.
Beta-testing should begin this week. Testers will receive a message with instructions when it is time to get started.
A new version of Tokenlab is now available in the Tokenlab Beta-Testing Discord channel. Testers will see improvements in ease-of-use and expanded token management features.
Exchange Listing Update
The Equicex Exchange announced that they listed EXP on Twitter on that week.
Bitstickers added Expanse as a payment method recently. This basically means you can buy or pay for any product or service in their system with Expanse. Read more here: https://bitstickers.net/expanse-accepted-here/
Expanse has partnered with Cryptofacil, the largest cryptocurrency exchange based in Latin America. Cryptofacil launched in early March 2019 using cutting-edge trading platform technology from one of the global leaders in the Blockchain industry, Bittrex. Crytofacil currently lists over 260 digital currencies, including EXP. Read more here: https://www.einpresswire.com/article/479147576/expanse-partners-with-cryptofacil-for-exchange-listing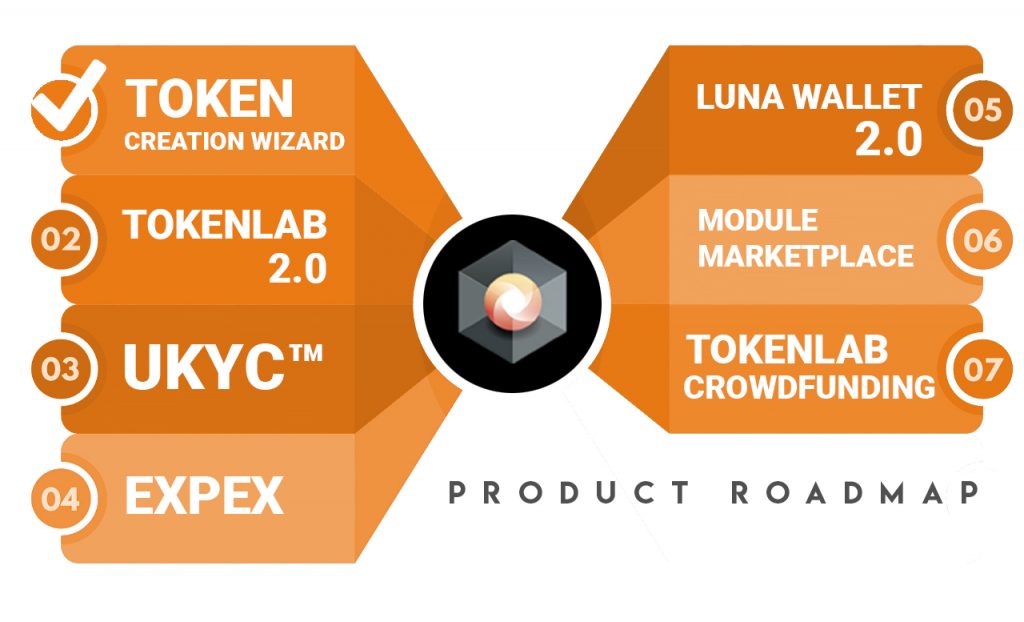 Token Creation Wizard (Launched): Using smart contract technology, create utility tokens for your project. Let the wizard lead you through creating, naming and setting parameters for your token. Launch your token on the Expanse blockchain.
Tokenlab 2.0: Token Manager and coupon functionality
UKYC™: Use the Universal Know Your Customer (UKYC™) Identity Verification module for user identity verification wherever it is required.
EXPEX: Our new decentralized exchange, EXPEX, launches inside the Luna Wallet, allowing peer-to-peer trading services.
Luna Wallet, 2.0: The next generation of the Expanse Luna Wallet with rich new features.
Module Marketplace: Find useful utilities (dApps) to help you manage and market your token-based business.
Tokenlab Crowdfunding: The Tokenlab crowdfunding platform provides a variety of solutions for crowdfunding. License our software to run on your own servers or use the self-service portal available from our website.
Expanse is re-introducing a news aggregation concept targeting crypto enthusiasts. To The Moon News (ttm.news) is a site to access for original news submitted by our community or anyone who wants to showcase crypto-related articles, announcements, newsletters, and press releases. Check back often for new postings.